Deep in the Sauce
It's about sauce, food, & everything else.
Written by Tom
I have been lagging behind so badly in my blog, it's not even funny. There is a lot of ground to cover in this one. You might want to go to the bathroom and grab a beverage before you start reading. Don't worry, I'll wait...

Okay, you ready? Let's go!

This last month has just been insanely busy, besides it being the busy season for the shop and sauce we've also had so much other stuff going on. It started back on June 20th. I was having a casual conversation about how July was going to be a busy month but was looking forward to it. In my head I was thinking that the 4th was still a good 3 weeks away. Then I was informed it was only 2 weeks away! I immediately started to panic because, I hadn't got new shirts even drawn up for the parade this year, mush less made! In a panic an email was sent out to the people that do our shirts. I gave them a quick description at what I was thinking about doing for the shirts. They have gotten used to dealing with me by now and assured me they could get the order done if I got them the info and designs ASAP. Out came the pen and I went to work on the new design. Within a week, we had our new shirts!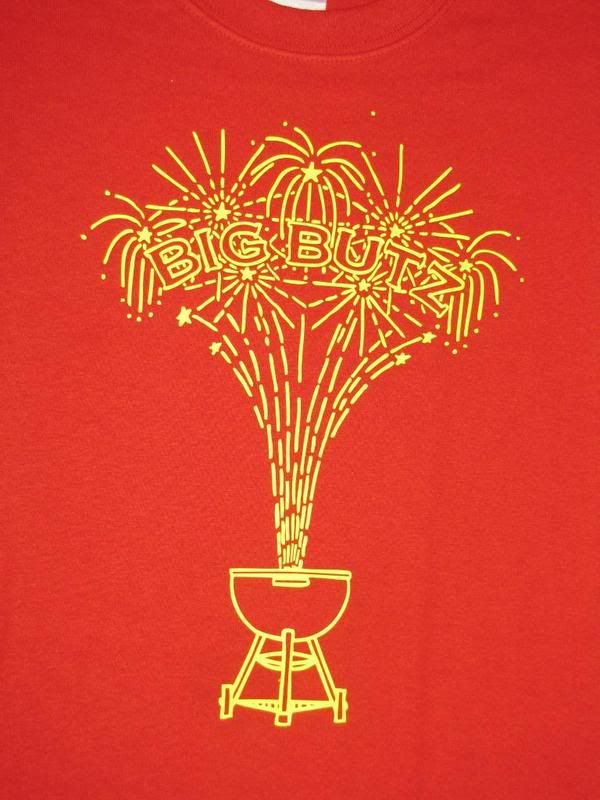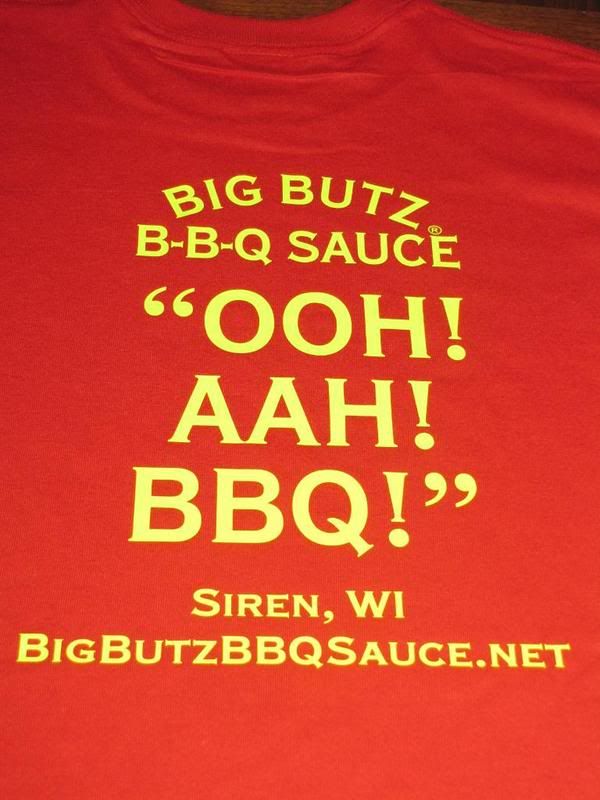 Pretty sharp looking, if I do say so myself!

With the shirts good to go, all that was left was to get everything, and everyone, gathered up for the parade. It was easily our biggest parade crew we've had thus far!


Would love to show you more pictures of the parade and us in action but, it is an absolutely wild even for us. The kids are pulling sample wagons while the adults are running all over the place trying to get samples out to everyone that wants one. I would say there had to be easily 2,500 people at this years parade. It's a 5+ block sampling marathon that is completely tiring yet absolutely rewarding.

Now, the parade is a great event but, it isn't our only one for the month of July. The weekend immediately after it we have the Brew and Rib Fest in Chetek, WI! What do we do at it? WE COOK! We are one of seven teams that cooks up around 4 cases of St. Louis cut pork ribs each. On top of that, the people at this event are just so great, we can't help but cook up some extra goodies to share. This year it was Scotch Eggs (I've been told I will be shot if I don't show up with these every year.), Jalapeno Poppers (Cream cheese mixture stuffed and bacon wrapped), chicken wrapped with bacon satay style (skewered), and I even managed to whip up a couple of pieces of pig candy (Smoked bacon coated with sugar and spices)! On top of all of this, it's a brewfest! So we get to try out some of the best beers around, all day long. But, enough words, here's some pictures!
Our Set up: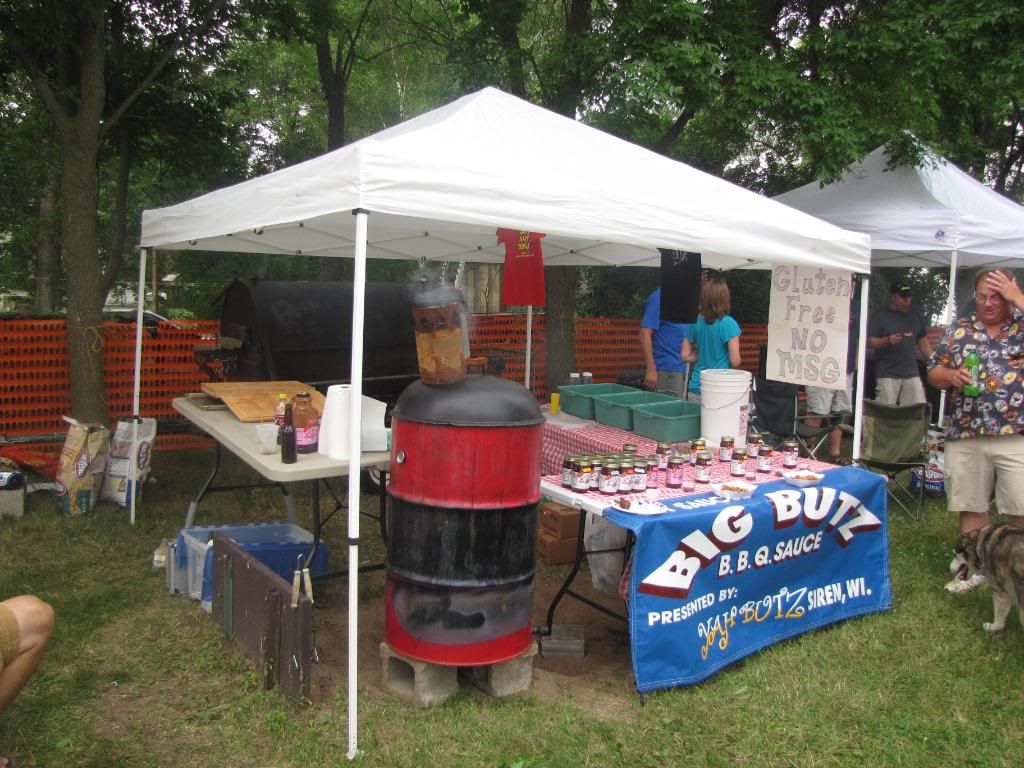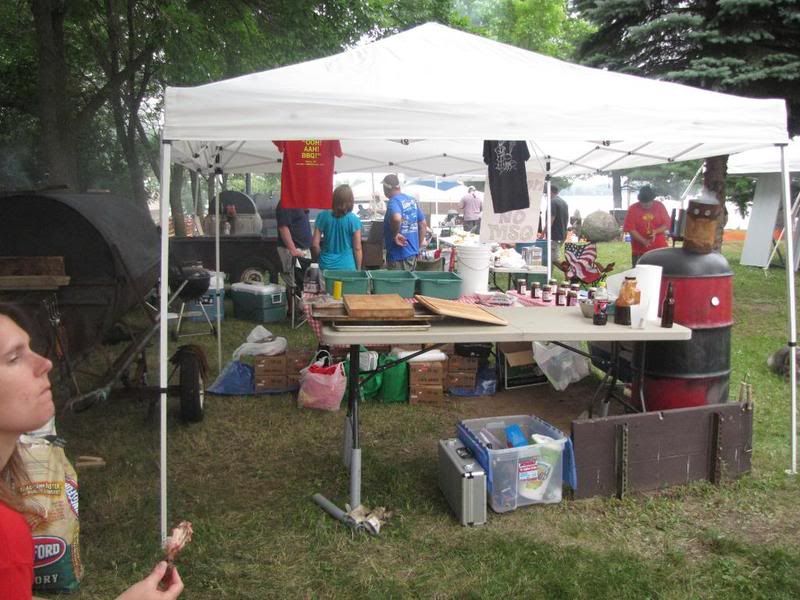 The cooking and sauce selling portion of the day: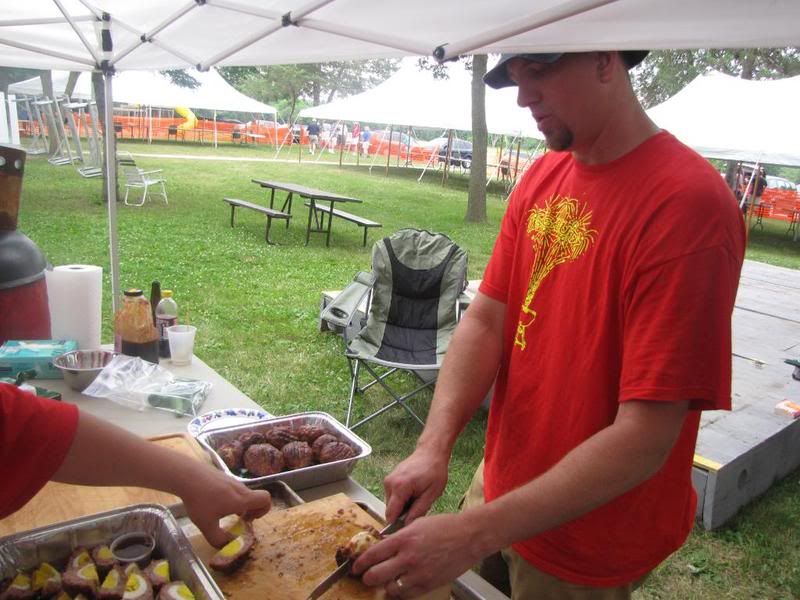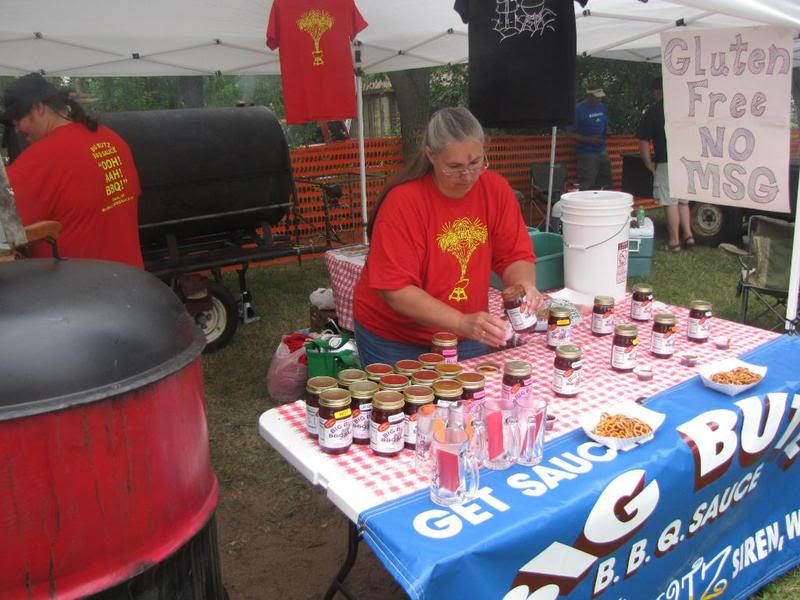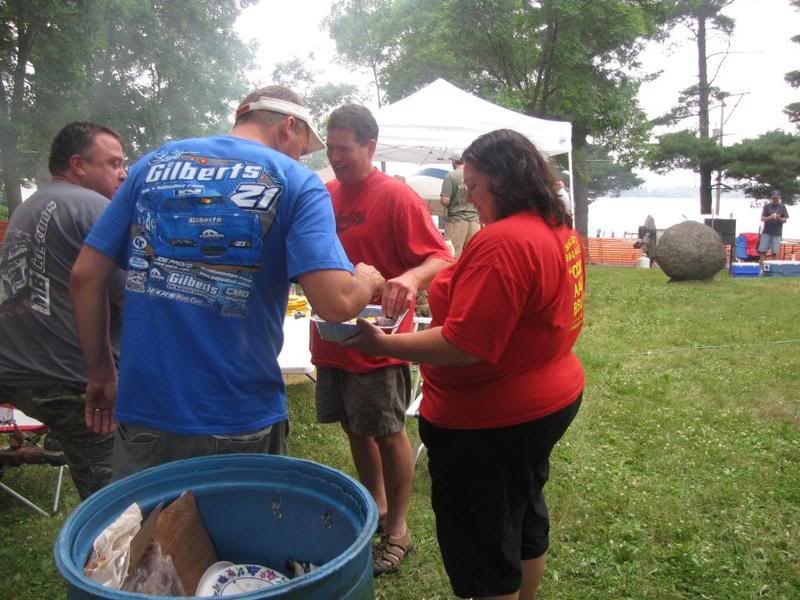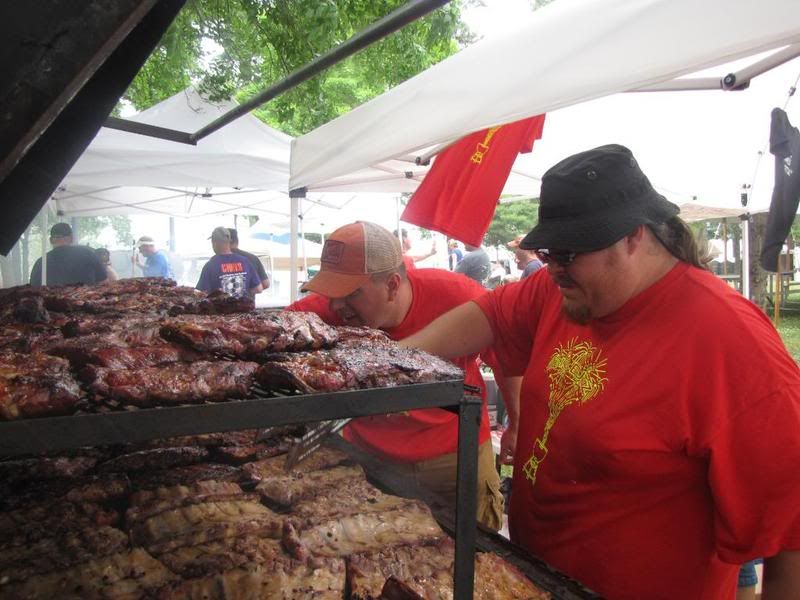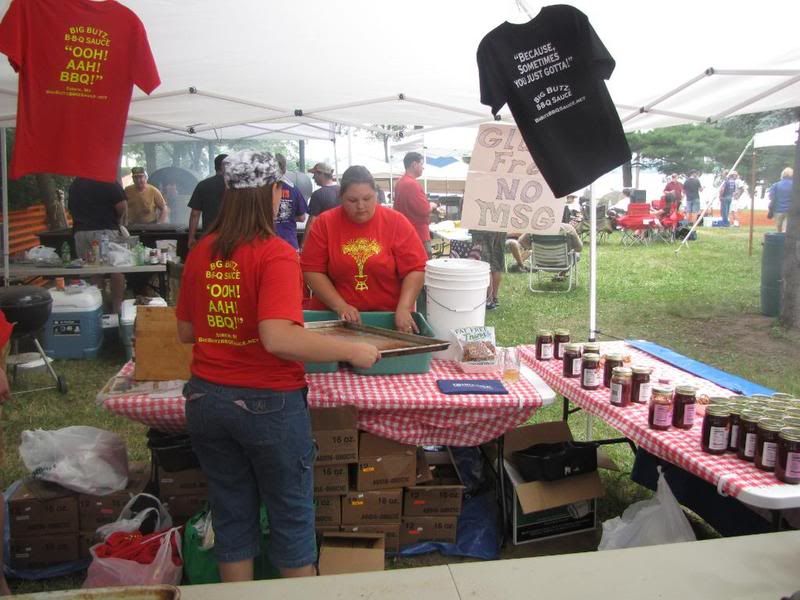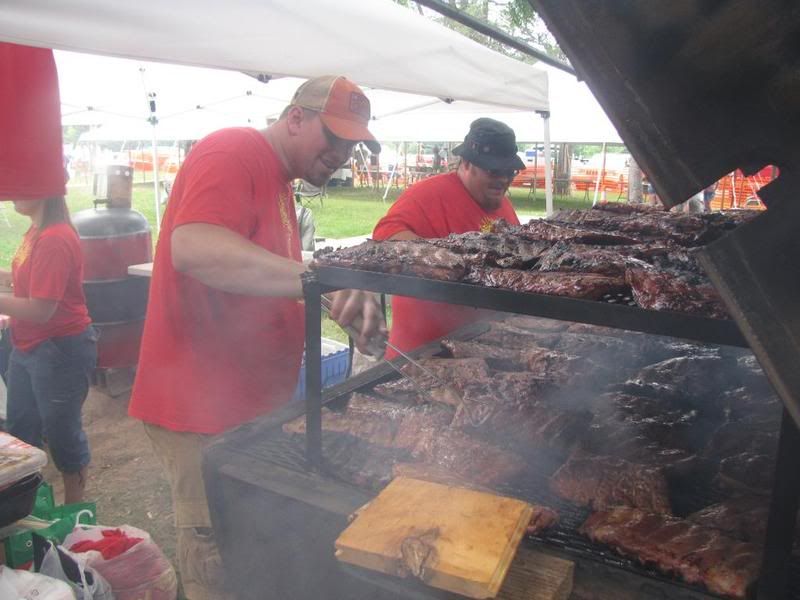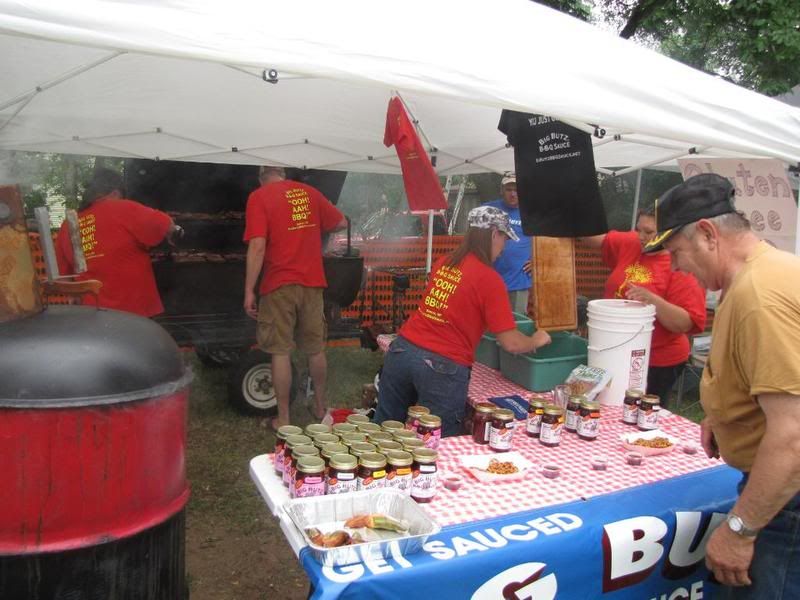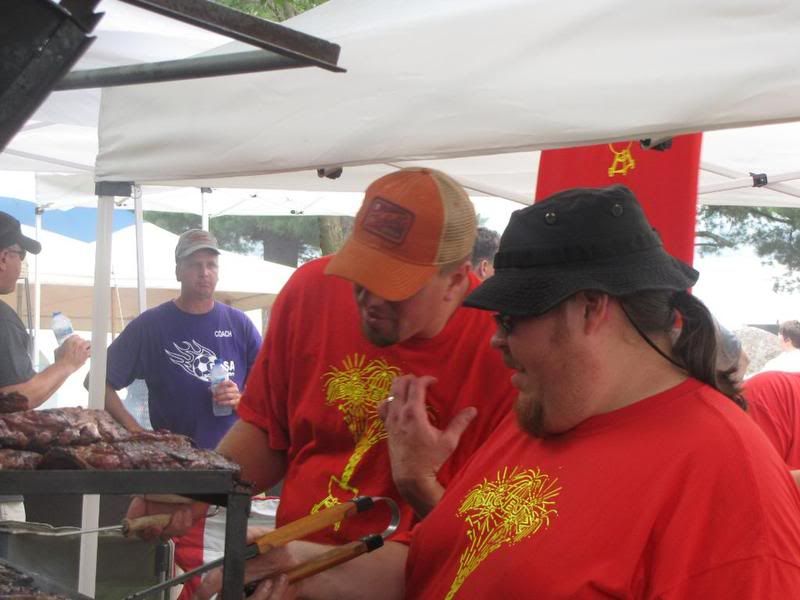 And, the end result? Besides a ton of fun and getting to hang out with some simply awesome people! We won people's choice and tied for judges choice. With it came some new hardware.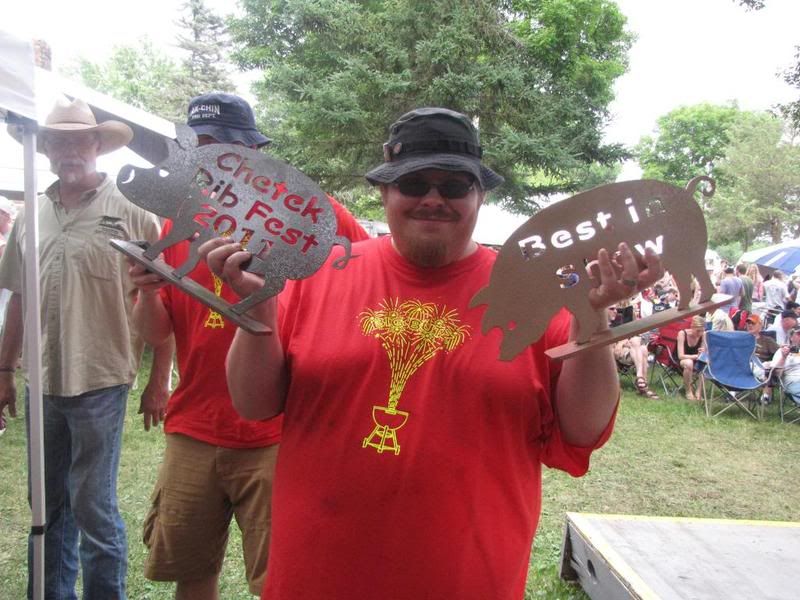 A shot of us with the other team we tied with: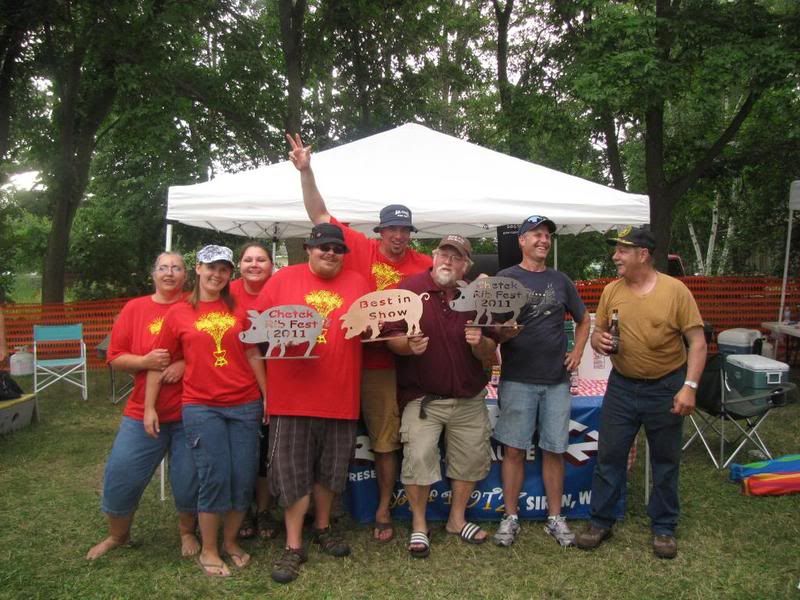 And a shot of us with all the other cooks!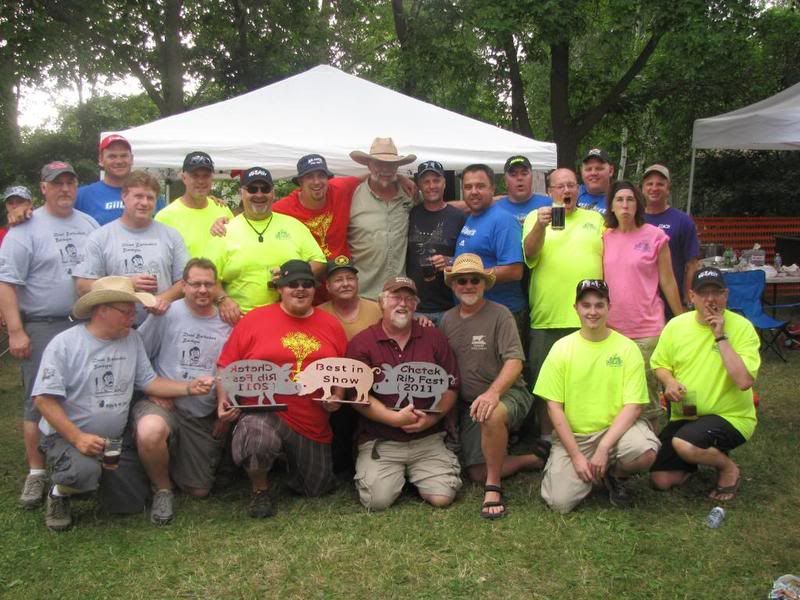 This is a spectacular event with some of the best people you could ever meet. It's a blast even when we don't take home a trophy and we can't wait to do it again next year!

Yes, this would normally be our last big event of July. But, one other thing came out of nowhere!
Last year, we were contacted by Country Living magazine. They said that they were looking to do an article on the best BBQ Sauces in the country and that our name had come up but, they wanted to do some taste testing. We weren't sure but, we sent them some samples and waited. A whole year went by and we didn't ehar anything. Then, this spring, they called up and said that our sauce had made it into their finals. We asked when an article might come up but, they weren't sure if and when it was going to be done. Imagine my surprise on Thursday when I hear they have done an article titled "Best Barbecue Sauce in the Country" on their website. I go online to check it out and not only do I find the article right away on their website but, when I pulled it up, our "Original" BBQ Sauce is displayed first! Check it out for yourself - Country Living.
This isn't our first appearance in a national magazine. We were in Vanity Fair last summer but, it was just a blip about products to use for summer grilling. This is the first time we've had one actually state that we are one of the best BBQ Sauces in the country and it is an honor. Now I'm caught in the whirlwind of trying to get press releases out and telling everyone about it.

The scary thing is, we are just now at the half way point in July and all this has already happened!

With all this going on, I've also been working hard to get my new lines of Rubs and Seasonings produced for sale. Looks like the next month could shape up to be just as busy as this one! Might as well hold on tight and try not to get bucked off the ride while I can.

Thanks for looking!