Deep in the Sauce
It's about sauce, food, & everything else.
Written by Tom
I think it is pretty safe to say that, having a decent supply of Q to feed off of through my work week helps to keep me sane. This usually means that I'll cook up something big over the weekend or I'll make a bunch of small stuff the night before I have to go back to work and ration it out. This ended up being one of those weeks where it was some small stuff.

To start with, I wrapped up some MOINK(Beef Meatballs wrapped in bacon and dusted with rub).


Then I decided to do a naked fatty (smoked pork sausage roll).


But, I still had some bacon left. I didn't know if I had enough to do a full weave to wrap the fatty in so, I started laying strip after strip across it. Before I knew it. I ended up with a Fattipillar!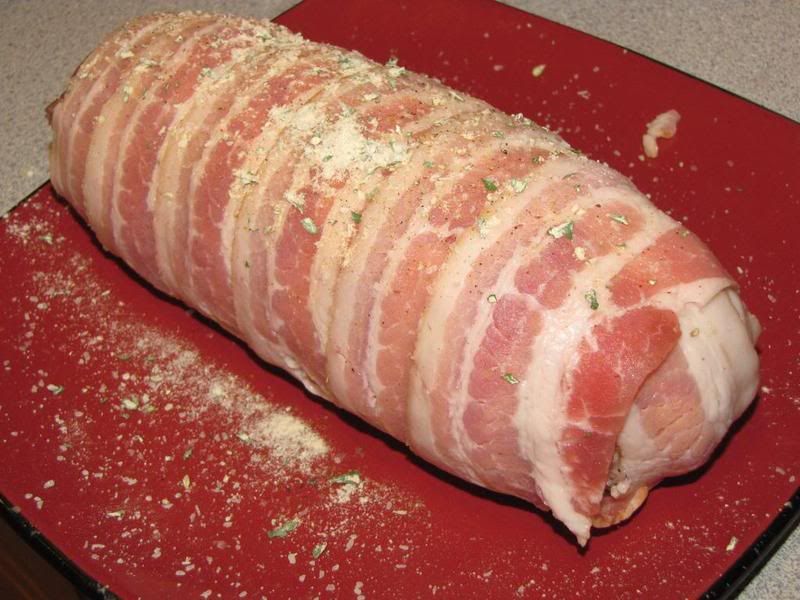 They went to serve some time on the OTG set for stun (Weber Grill set up for offset cooking).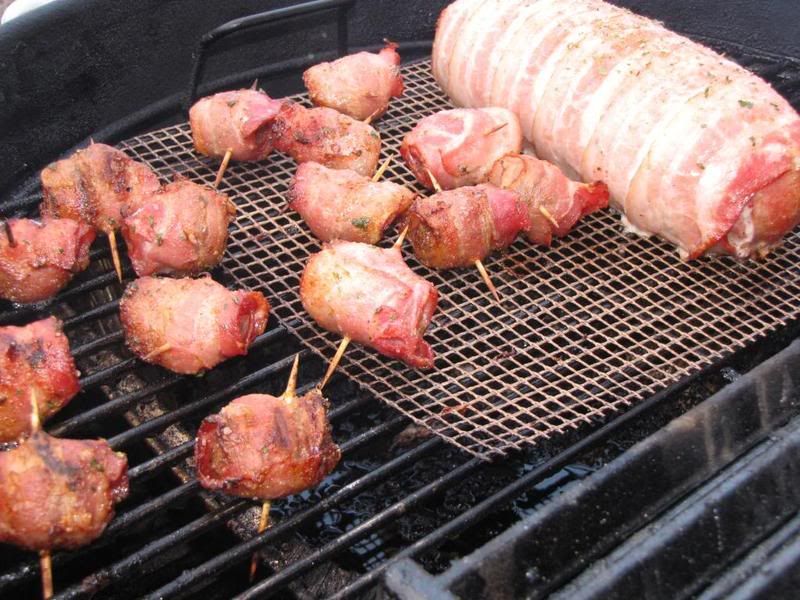 The MOINK got glazed up with some Big Butz Original BBQ Sauce and the Fattipillar almost got drool on it from me staring at it.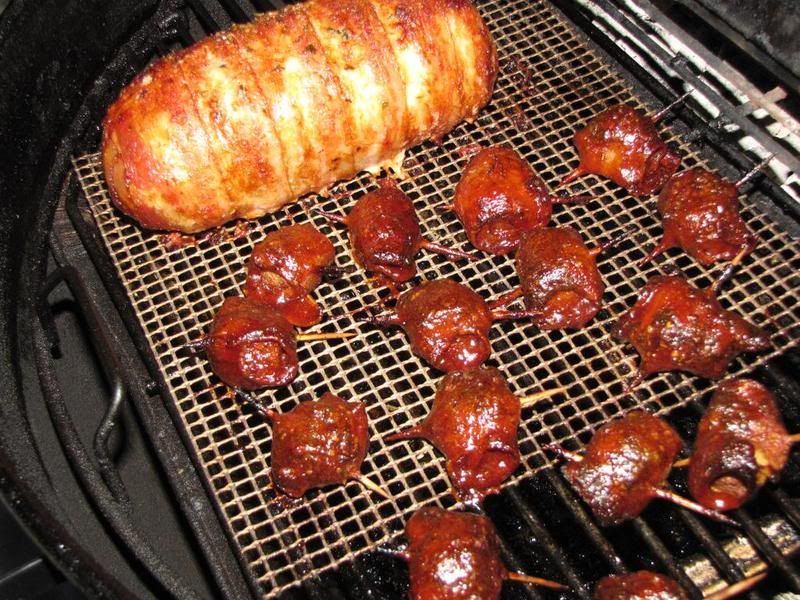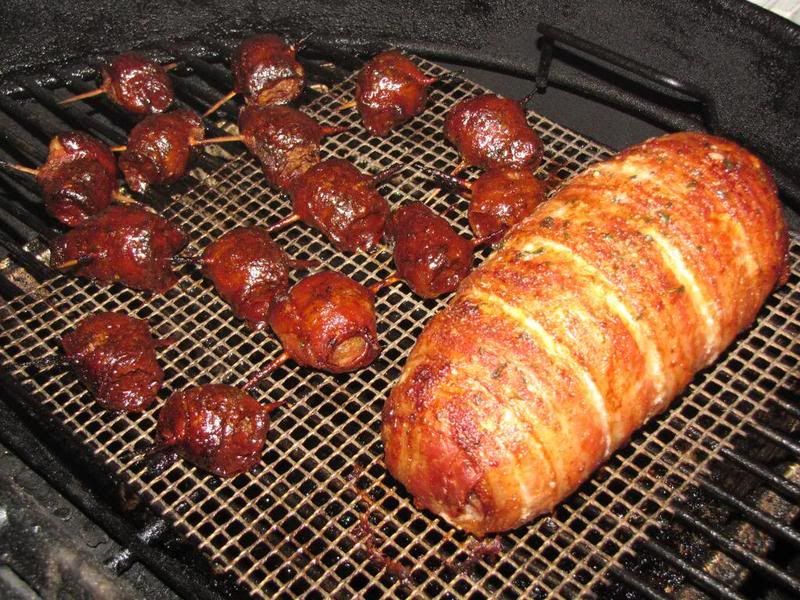 After a few more minutes, the MOINK came off.


After a little bit more, it was time for the Fattipillar to come off.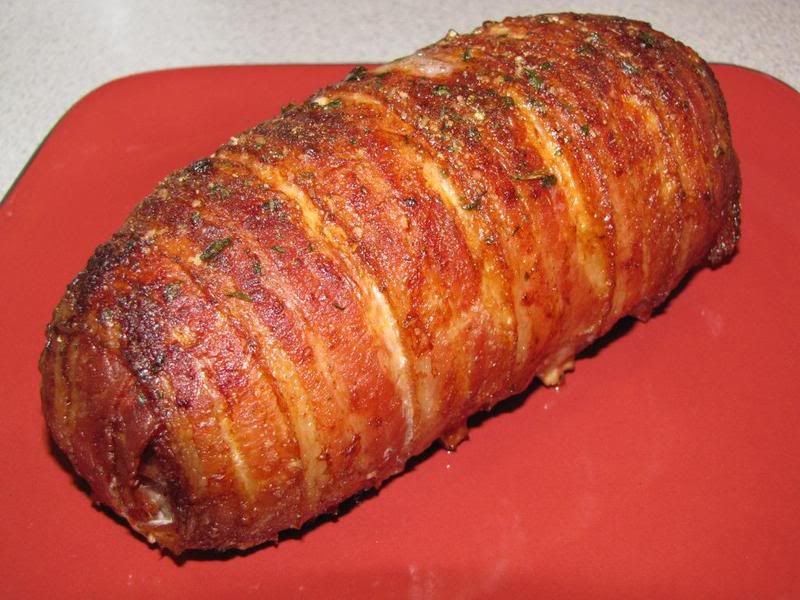 I couldn't wait for breakfast, some samples had to be taken.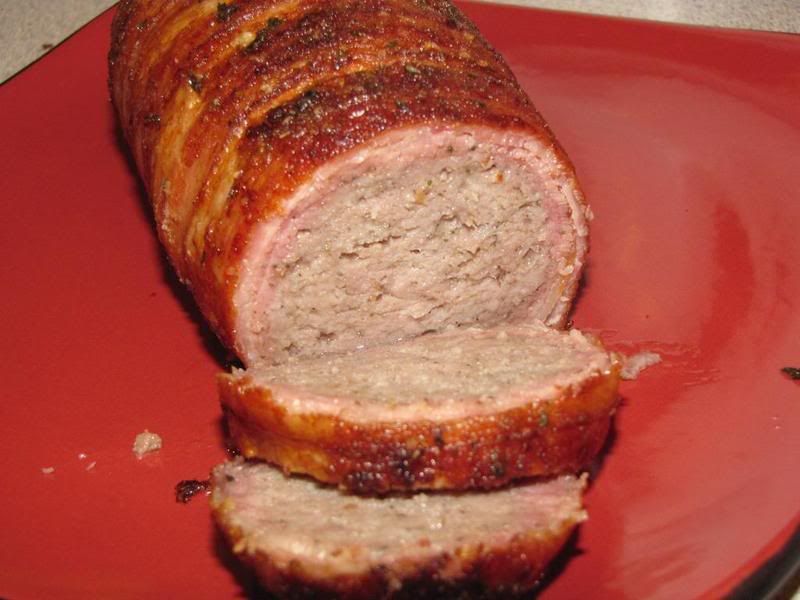 And of course, we all know what happens when Fattipillars grow up...
They turn into Fattirflies!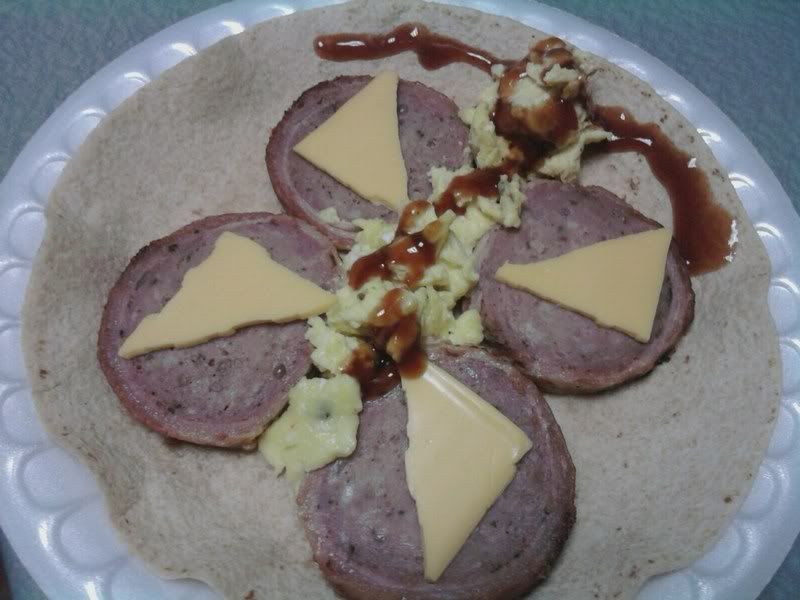 Thanks for looking!