Deep in the Sauce
It's about sauce, food, & everything else.
Written by Tom
Some days you just need to pull out some bacon and do some experimenting. I was having one of those days the other day, I had done some burgers and pizza earlier in the week but, I was greatly lacking in smoker time, bacon and sausage seemed to be the perfect answer. Now, I've wrapped bacon around alot of things but, I decided I wanted to really try to do something different with it. So through way too much time spent thinking on it. I decided to make a Bacon Cone Scotch Egg Sundae!
I started with, Bacon (of course), a roll of sausage, a couple of freshly hard boiled eggs, some rub, and of course, BBQ Sauce.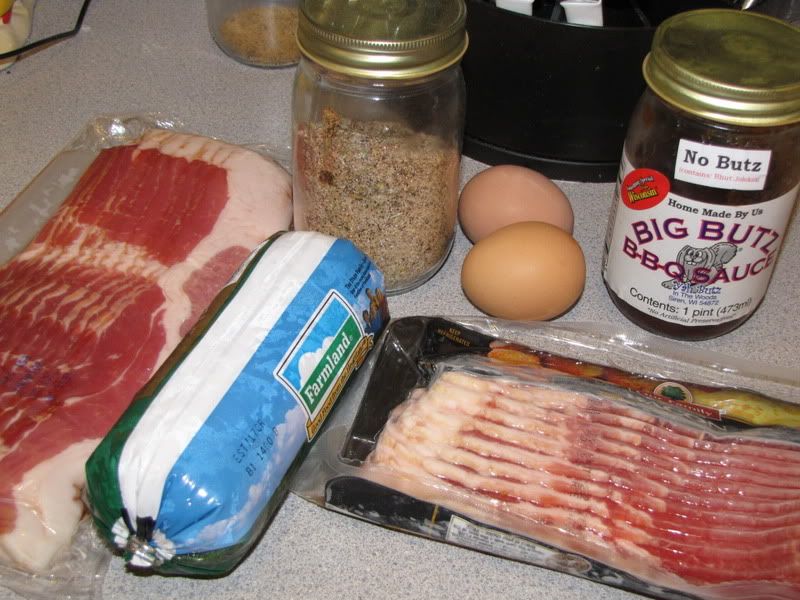 A coupe of strips of the bacon got "candied" up.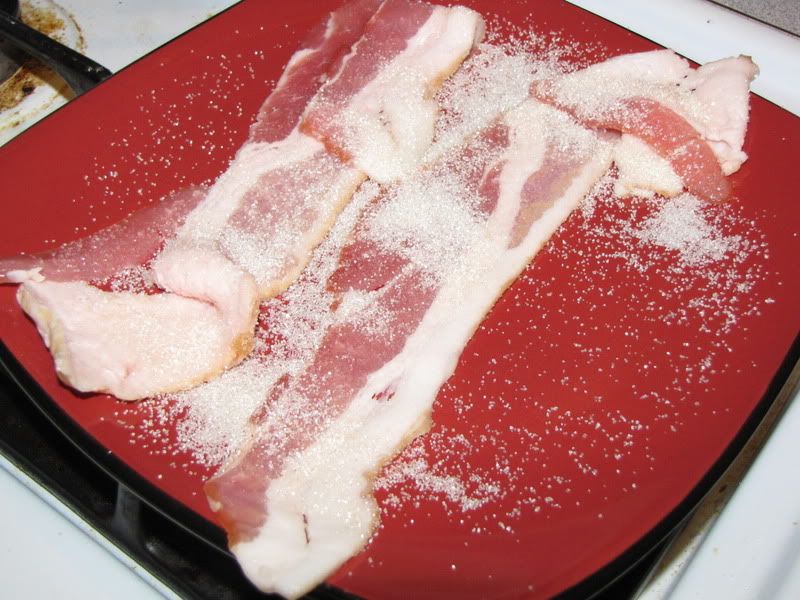 They were joined up with a couple strips I wanted to pre-cook.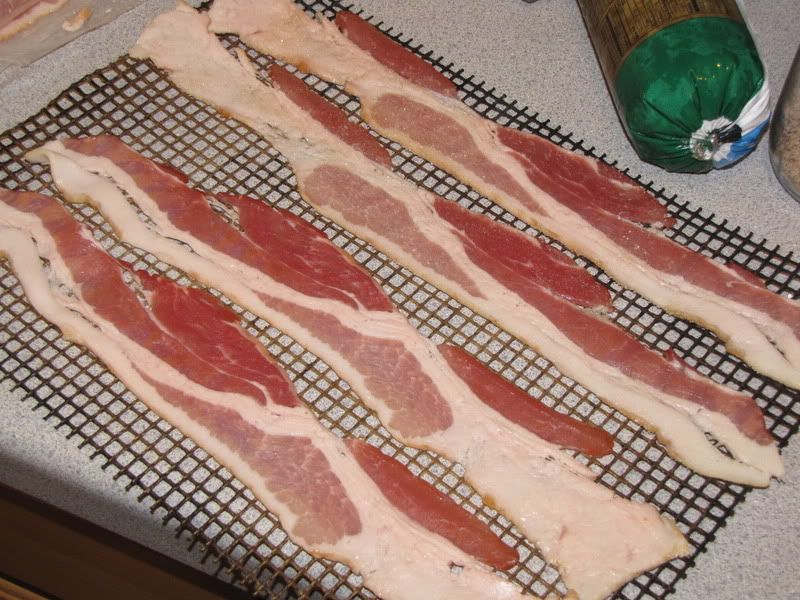 Onto the smoker those went. While they were cooking, I made up a mat of bacon.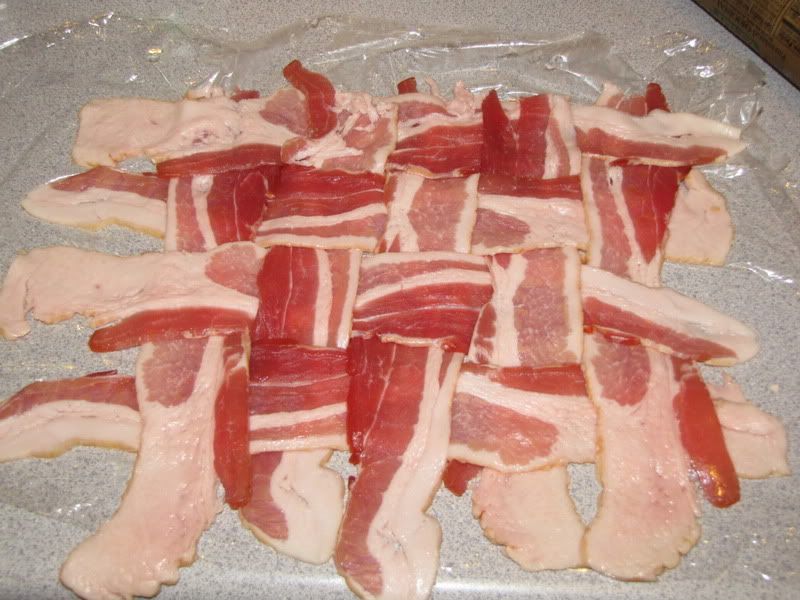 Next came constructing a form to wrap the mat upon to form my bacon cone.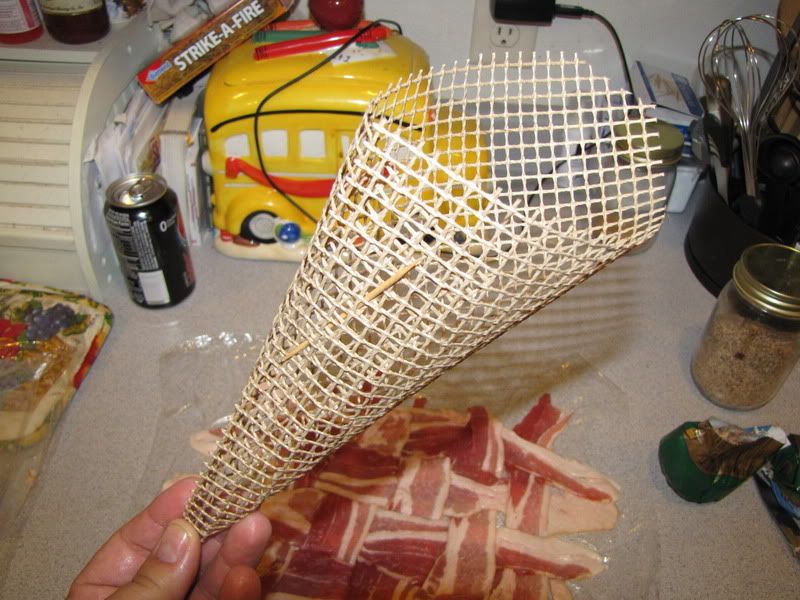 Onto the mat it went.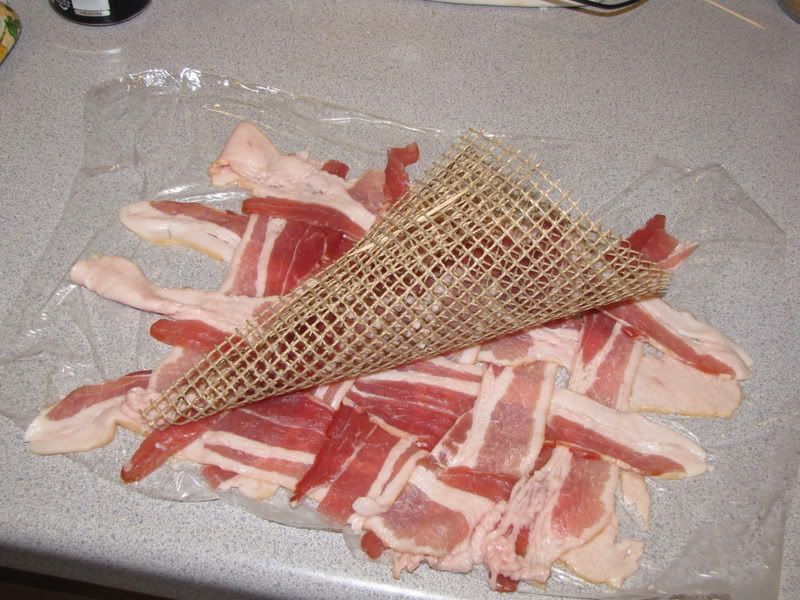 Then it was wrapped with the mat.
I then pealed the shells off the eggs and retrieve the two pre-cooked bacon pieces from the smoker.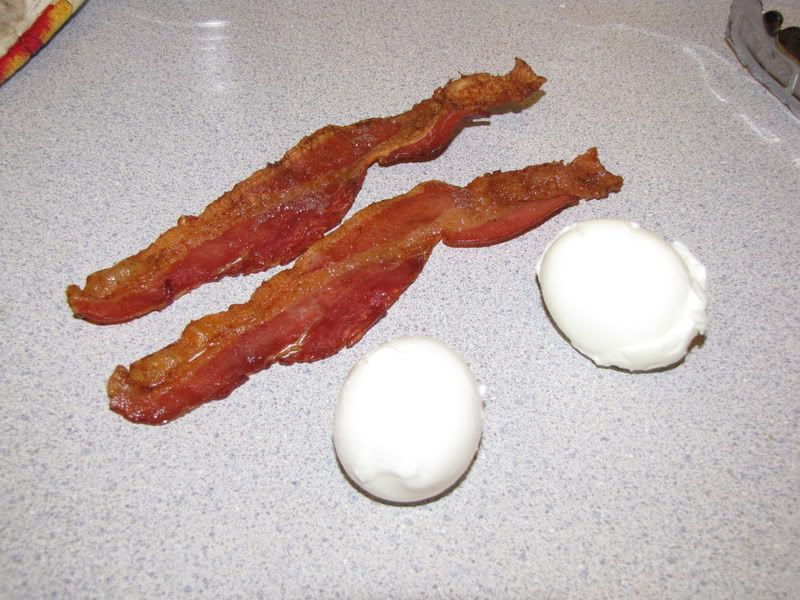 The eggs were wrapped with the bacon. Then came the sausage.
Here are the eggs wrapped up in sausagey goodness and dusted with some rub.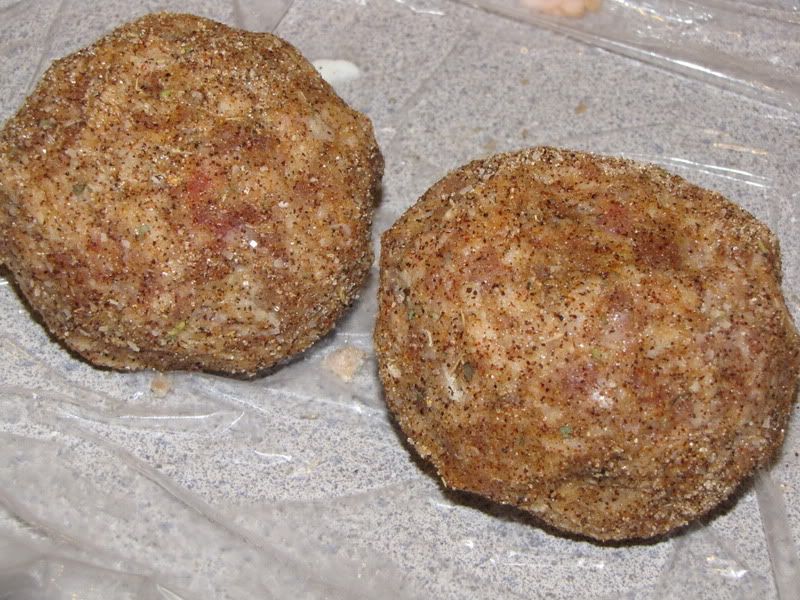 The bacon cone and Scotched Eggs then went onto the smoker cruising at 225.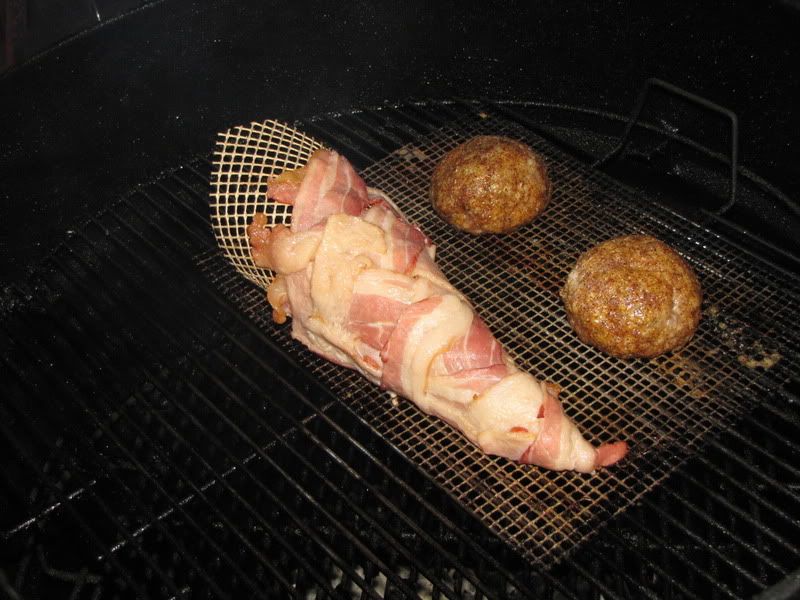 After about an hour, the cone had good through and firmed up perfectly.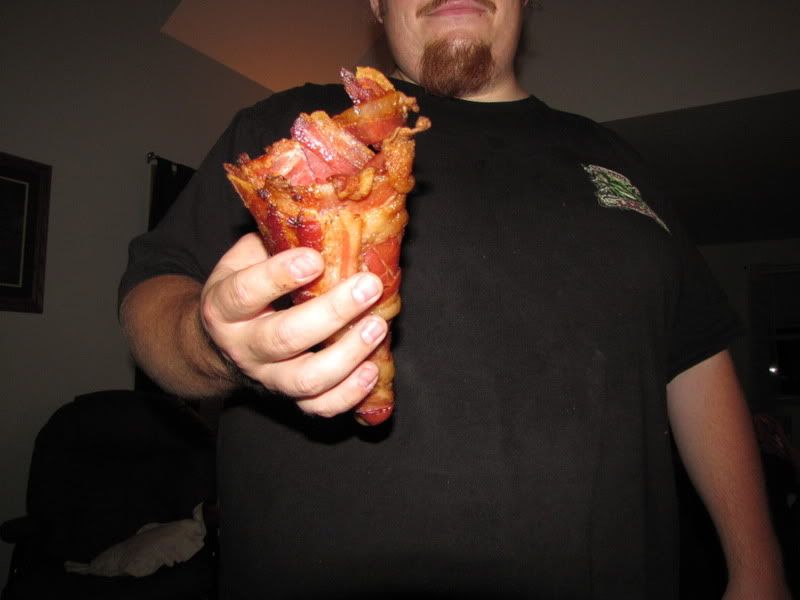 Then came time to put it all together. I placed both "scoops" of Scotch eggs into the cone, drizzled some BBQ Sauce, on top and then added some Pig Candy sprinkles.
And of course the bite!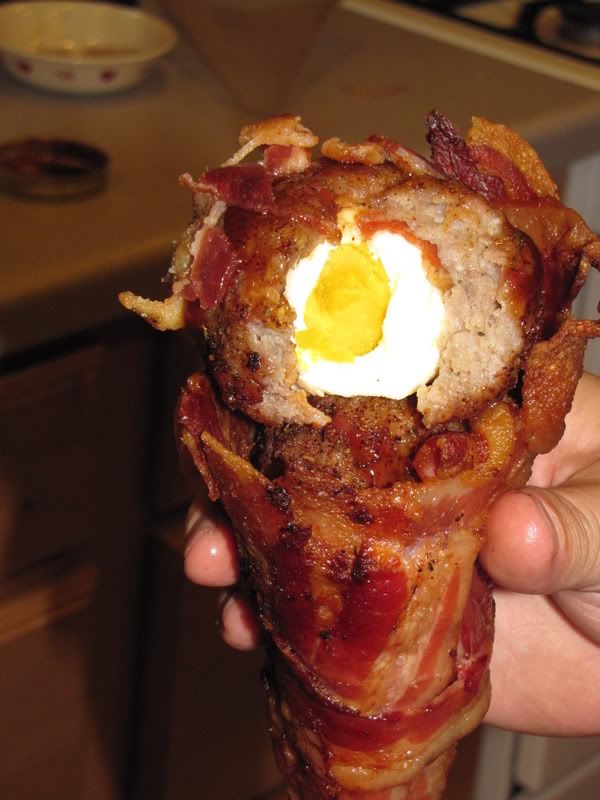 Thanks for looking!